Common Metal Types

Gold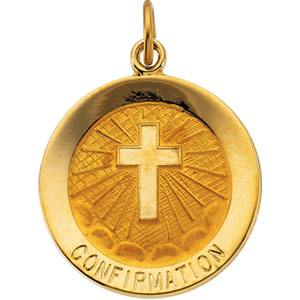 Gold has been cherished for eons, and gold religious jewelry has been around almost as long as religion itself. With its attractive color and other wonderful properties, gold makes some of the finest jewelry on the market. Keep in mind that gold in its pure form is not hard enough to be used in jewelry. Other metals are mixed in with it and that's where it gets its strength. Gold is measured in karat, and the most common karat to purchase for religious jewelry is 14 karat, which is roughly half gold and half other metals. Gold can be an excellent store of value and is sought by many investors.
Platinum
Platinum is a rare metal. It boasts a natural white color and weighs more than gold. In fact, platinum is five times more rare than gold. Many people love platinum religious jewelry because it is resistant to tarnishing and it's also hypoallergenic.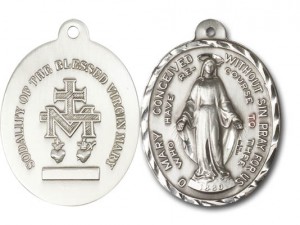 Sterling Silver
Sterling Silver is the most popular type of religious jewelry because of its beauty, durability and lower price than gold and platinum. Like gold, pure silver is too soft to use in religius jewelry, but not all "silver" jewelry is the same. That's why so many people prefer Sterling Silver religious jewelry. It must be at least 92.5% pure silver and only 7.5% or less of other metals to be called Sterling. Any silver can sometimes tarnish, but cleaning it is very easy.
Pewter
Pewter religious jewelry lies somewhere between Silver and Oxidized metals when it comes to price and value. Pewter is very malleable and is an alloy usually made of 85-99% tin and small amounts of copper and other metals. Sometimes silver is also used.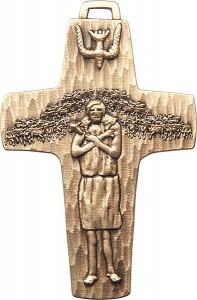 Religious Jewelry Sizing
Pendant Sizing
Our recommendation on trying to find the ideal sized pendant is to use a ruler as a guide. Men usually prefer larger pendants while women prefer smaller ones. If you have a pendant already, measure it to get an idea of the size you might want.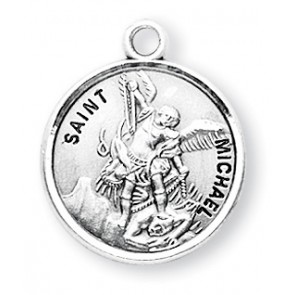 Necklace and Chain Sizing
If you're buying a pendant that comes with a chain, or if you're buying a chain separately for a pendant, it's important to consider the length of the chain and choose the best one for the wearers preferences.
The following are the standard and average chain lengths for women:
16″- Choker length, with pendant resting at neck level
17-18″- Pendant rests at collarbone
20″- Pendant rests a few inches below collarbone
22″- Pendant rests at or above neckline
24″- Pendant rests below the neckline
The following are the standard and average chain lengths for men: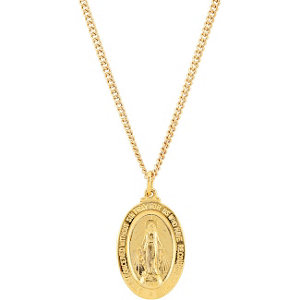 18″- Pendant rests at base of the neck. Usually for smaller neck sizes
20″- Pendant rests at the collarbone. Common length for average men.
22″- Pendant rests a few inches below the collarbone.
24″- Pendant rests just above the sternum.
Thank you!
We hope that this guide helps you choose the right piece of religious jewelry. Be sure to check out our religious jewelry deals page to see the latest offers.