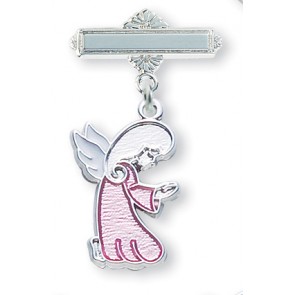 Welcome to

Religious Jewelry

, your source for the finest Christian pendants, charms, bracelets, earrings, rings and more.
With over a decade of experience with helping people find the right religious jewelry for their specific needs, this site is intended to be an online guide and source for information.
Whether you're looking for a special gift for a friend, loved one or family member, or seeking a sign of faith that you intend to wear yourself, ReligiousJewelry.net will help you find the perfect piece.
There are many types of religious jewelry. Popular items include cross pendants, patron saint medals, engraved charms, angel jewelry, Catholic religious jewelry and more. Most items are available in 14K Gold, 18K Gold, Sterling Silver, Pewter, Platinum, Gemstone or diamond. There are also many artisan religious jewelry options including bracelets, rings and necklaces.
We also regularly post coupons and offers for religious jewelry from leading online retailers, so stay tuned to ReligiousJewelry.net and be the first to know about the best deals. Thank you for visiting our website, and God bless!